Secure Cycle Parking At York Railway Station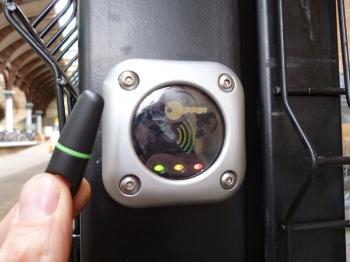 Cycle Heaven manages York Station's secure cycle storage facility - located at the South end of the station adjacent to Platform 1.

This is a gated enclosure with access by key fob. You will always be guaranteed a parking space - one which will be far more secure than on the open racks. Please note that we still recommend that you lock your bike inside.

For short term parking: periods of up to one week... check your bike into our shop for us to store for £3 per day (access is restricted to shop hours only). We will use our own locks in this instance and you do not get a key fob.

For longer term use: periods of over a week... you can rent a key fob which enables you to gain 24 hour access. A deposit of £15 is required for the fob and the rental charges are as little as 17p per day.
Charges

A £15.00 refundable deposit is required for the key fob.

Daily
3.00 (see restrictions above)
Monthly
15.00
Quarterly
35.00
Annual

100.00