WELCOME TO CYCLE HEAVEN
Open 7 days a week
(main store)
BIKE AVAILABILITY
Bike supplies are still disrupted post-pandemic, such that we cannot guarantee availability of all the bikes displayed on this site. We are expecting large deliveries through the year, but many popular models are likely to be pre-sold on arrival. If you are considering purchasing, we advise you to visit us to discuss your needs and make a pre-order to ensure delivery.
Previous
Next
Our Stores
These are our stores, in order of scale...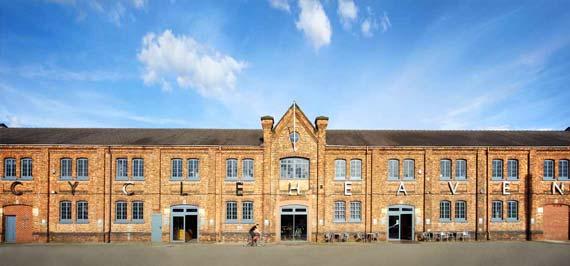 North Yorkshire's largest cycle store and cafe
Open Mon-Sat 8:30am-5:30pm, Sun 10am-4:30.
01904 636578 / 651870
Located in Fulford, York
Huge range of bikes
Large workshop
Bike fitting suite
Spacious cafe in our gorgeous building
Parking on street and on our forecourt - please use the spaces to the left of our main entrance only - as signposted..
VIEW FULL DETAILS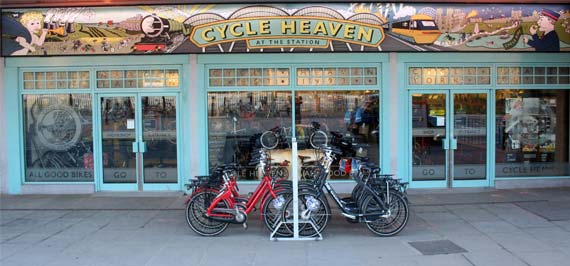 Your city-centre urban cycling store
Open Tues-Sat 8.30am-5.30pm
01904 622701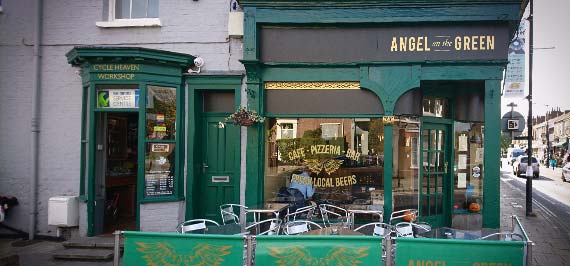 Neighbourhood cycle workshop and cafe-bar
Open Mon-Sat 8:30am-5:30pm for repairs and accessories.
01904 654183
Bike repairs

Bike parts and accessories

Walk-thru fully licensed cafe-bar
VIEW FULL DETAILS
Our Cafés
The cafe has reopened!
YO10 Eatery
Wednesdays - Sundays
Watch this space for further updates
Angel on the Green
Opening Hours
All Year
Wednesdays - Saturdays:
9am - 11.00pm

Sundays:
10am - 10.30pm